Empower your d6 App
with our versatile
Voting Component​
Take control of your voting process with our easy-to-use and customisable voting component, perfect for everything from complex SGB Election voting to simple polls.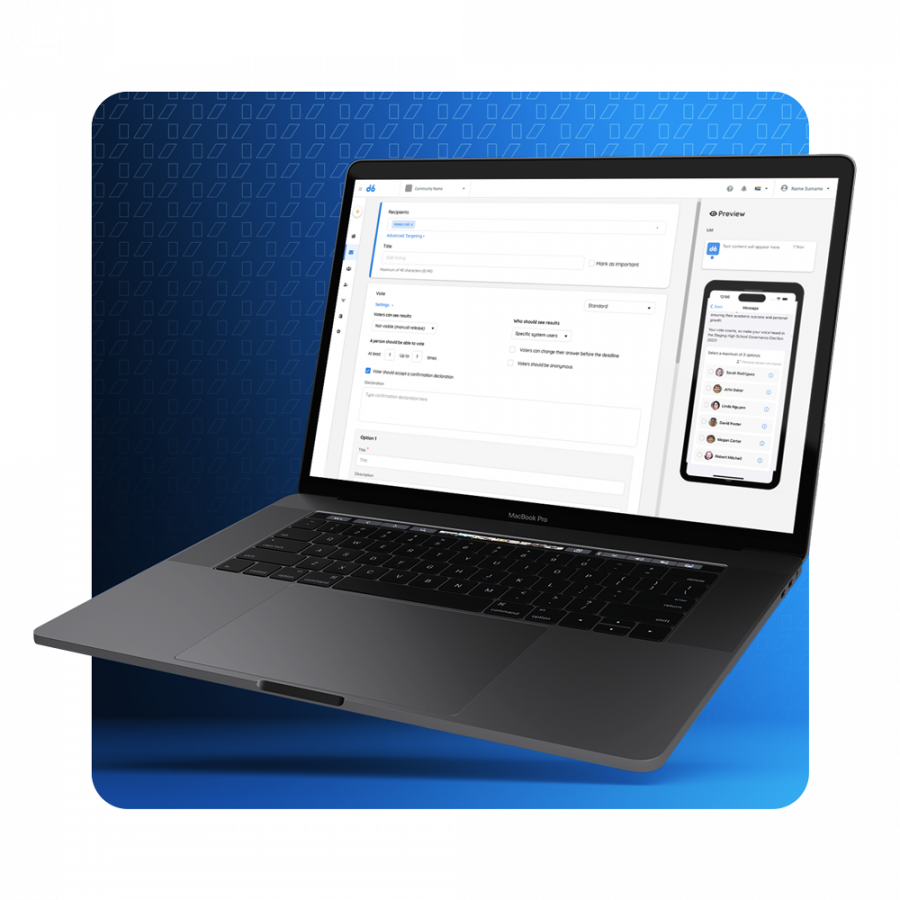 Do you need a way to collect votes from your members?
Our voting component is the perfect solution for you. Whether you need to run a complex SGB Election or simply conduct a poll, our component is easy to use and customisable to meet your specific needs.
Here are just a few of the things you can do with our voting component:
Create and manage multiple elections or polls at once
Allow members to vote anonymously or publicly
View live results as votes are cast
Generate reports on the voting data
Our voting component is also highly secure!
So you can be confident that your votes are safe and confidential.
No matter what your needs are, our voting component in the d6 App is the perfect way to empower your members and give them a voice.