School

Communication
Simplified
Empowering Schools,
Connecting People.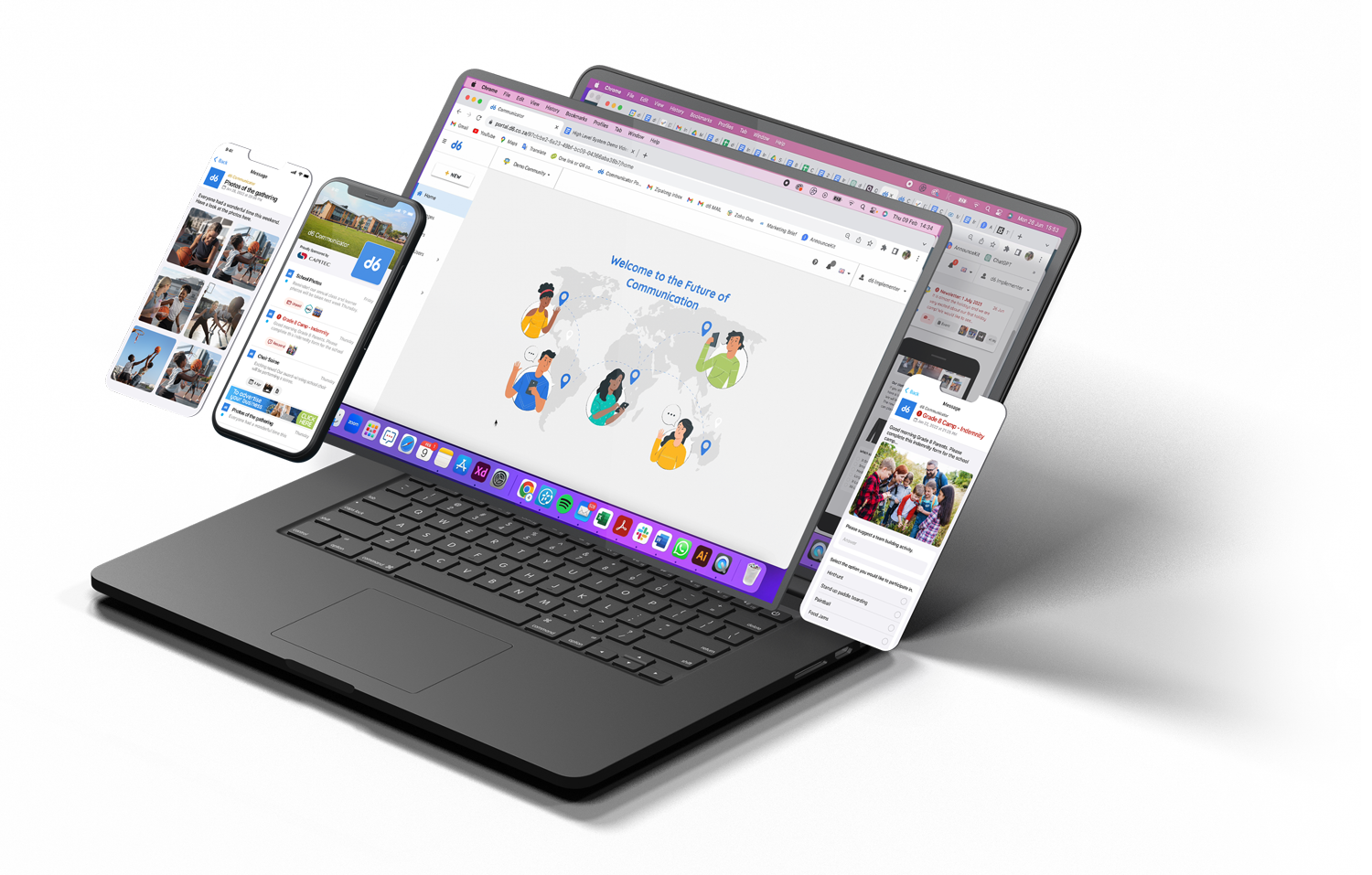 School

Communication
Simplified
Empowering Schools,
Connecting People.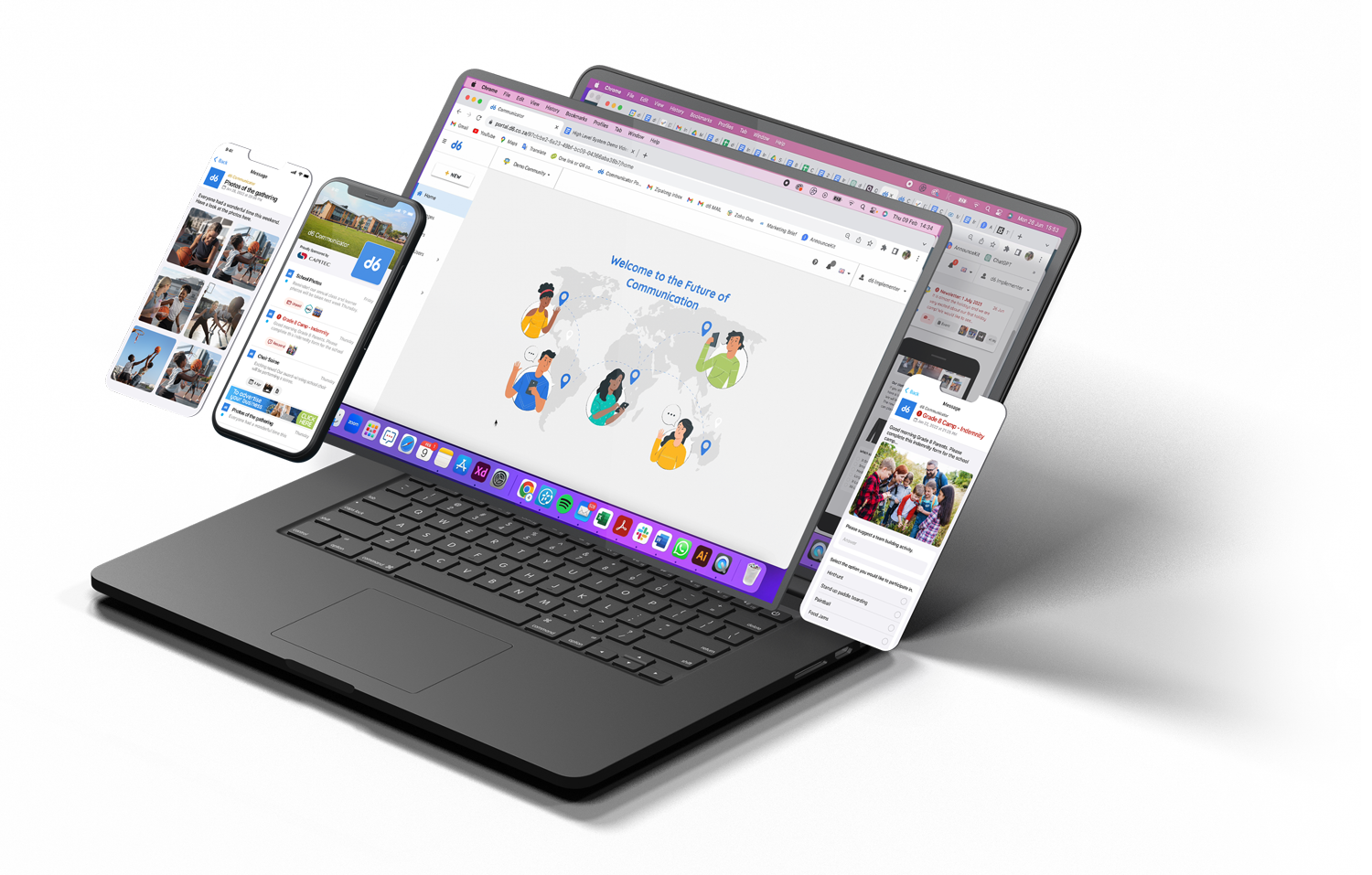 Trusted by over 2500 Schools
& 3 Million Parents
An absolute life changer. We use it for 2 schools that update the platform regularly and never miss an announcement or last-minute changes to plans.
They helped us to get up and running in a short period of time. It is so easy to use! We can quickly share important dates, news, photos and assignments with parents and communicate with them via SMS when problems need to be addressed or appointments need to be scheduled. Overall, a wonderful tool!
d6 is a one-stop solution for our pre-school. It is effective and time-saving for both staff, admin and parents. The cloud-based solution is very convenient. The app works well!
d6 has impacted us at Summerhill School by giving us quick bulk access to parents. Constant updates and reminders and easy access to information. The calendar and news feature is such a pleasure to use. d6 is easy to use and if ever required, the support team is very helpful and obliging.
d6 now has so many functions, I'm worried it will replace the principal, too, and then I'll be out of a job. Congratulations d6, you are doing visionary work
Very user-friendly. The Connect App (calendar) is very useful. All systems in one. Cashless option is amazing.
It is efficient and user-friendly. Perfect for curriculum setup. Love it. It has created a simple way to communicate with parents
d6 is like a partner in education and allows us to focus on our calling!
It is accessible to all teachers, which gives the managing staff more freedom time-wise.
It makes the school user friendly to communicate with the school family, reliable, reasonable and easy to use, not complicated to follow instructions
Ensure informed parents & staff
Knowledge is power
Take control, gain insight
Effortlessly stay on top of everything with a single glance
Ensure Your Community is Informed and Take Control!
Stay connected and informed with feature-rich messaging options
Easily share photos, videos, and upcoming events
Gather valuable feedback and draw attention to important information
Conveniently collect payments for school projects like civvies day
Centralise information for easy accessibility
Monitor school communication with comprehensive insights feature
Gain valuable data on message engagement
Track where and how people interact with messages
Track received payments
Gain a deeper understanding of engagement patterns
Take full control and make informed decisions to optimise communication strategies.
Simplify and optimise school communication management in your school
d6's School Communication solutions will help you:
Save time on sending communication
Improve the reach of your school communication
Send the right message to the right people
Track and measure communication engagement
Eliminate misunderstandings, missed opportunities and conflict
Access information anytime from anywhere
Save on printing costs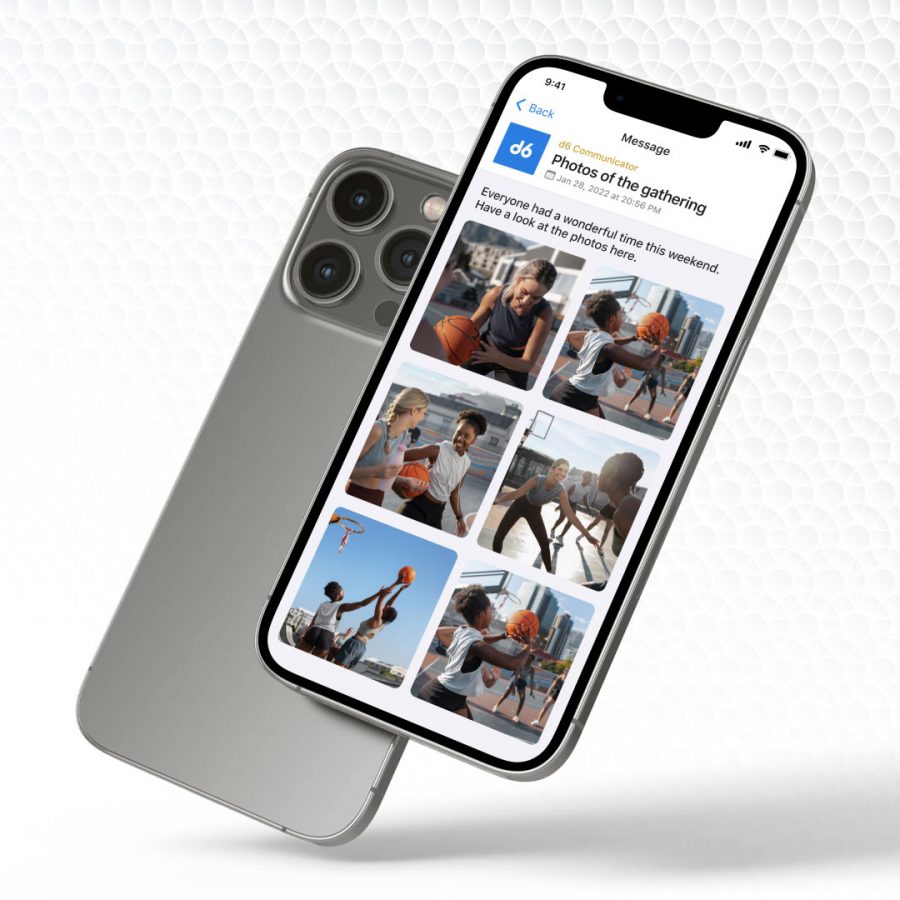 Take the first step to success
Choose your customised option below:
Take the first step to success
Choose your customised option below:
Members | 1 - 1,000

Up to 5 Admin Users​

Up to 25,000 Emails p/m​

Up to 30 Groups​

In-App Banner Advertising
Members | 1,001 - 3,000

Up to 20 Admin Users​

Up to 50,000 Emails p/m​

Up to 50 Groups​

In-App Banner Advertising
Members | 3,001 - 5,000

Up to 50 Admin Users​

Up to 70,000 Emails p/m​

Up to 100 Groups​

In-App Banner Advertising
Members | 5,001 - 50,000

Unlimited Admin Users

From 150,000 Emails p/m

Unlimited Groups

In-App Banner Advertising